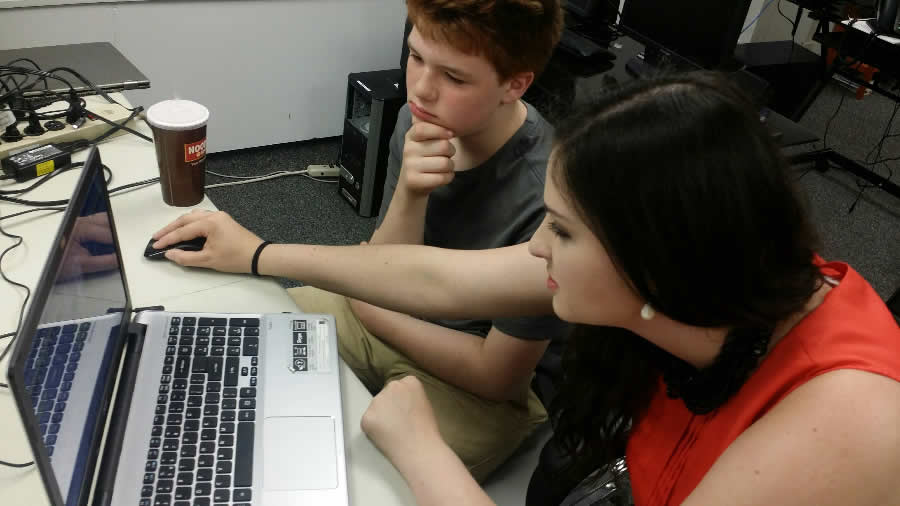 YEP Nation is an organization founded by creative and business-minded individuals.  The goal of the organization is to train youth how to use current software and tools to develop "Positive and Uplifting Media".  There is a rapidly growing problem of how negative media affects our youth.  Something needs to be done….
The YEP Nation Team has over 30 years' experience providing engaging learning programs for organizations. Those clients represent a broad range of business sectors such as consumer package goods, telecommunications, real estate, finance, retail, medical, transportation, manufacturing and higher education. Our team blends custom content and state-of-the-art 2D and 3D graphics, animation and video. Our goal is to create dynamic, interactive training solutions that allow the learner to practice targeted skills.  It is this background and experience that we bring to the YEP Nation Mission.
We work with university students to produce the programs that are described above.  We work with the students to create the Positive Media.  This allows our program to take youth from Elementary school all the way through College in the Creative Arts field.
At YEP Nation , our goal is to help youth get valuable job skills in the media creation field and be able to become entrepreneurs.  With this skill we also want to have a growing "Army Of Good" ( AOG) who will use their new production skills to create positive media to battle the onslaught of negative media.